Tasting notes
Red wine grape basis: blend of Italian red wine grape juices
Aroma Bouquet: intensely fruity, dark red fruits with sweet cassis and cherry, quicy jam, bilberry. Sweet dark spicy, herbal notes and peppery bitters
Taste palate: intensely fruity red cassis, sweet cherry, ripe raspberry, elderberry and fig. Sweet dark fruit, and wormwood-dark spice notes, herbal notes.

Botanicals
30 botanicals are blended with the typical red wine grape blend, with annual typicity and variety of the Italian red grapes. Use of the finest Alpine 'vermouth type' botanicals, Belgian hops and herbs, wormwood

Health benefits
This aperitif is unique both in taste and flavour, but also includes health properties such as appetizing properties and gastrointestinal health. Elikzir has the expertise of extracting botanicals for its phytotherapy based supplements, and this know-how is used as well for extracting the botanicals for this drink.

Cocktails with Aperitif Humulus NA Red (non-alcoholic)
These delicious cocktail recipes were designed to enjoy your non-alcoholic Bel'Uva Aperitif Humulus NA Red even more at home!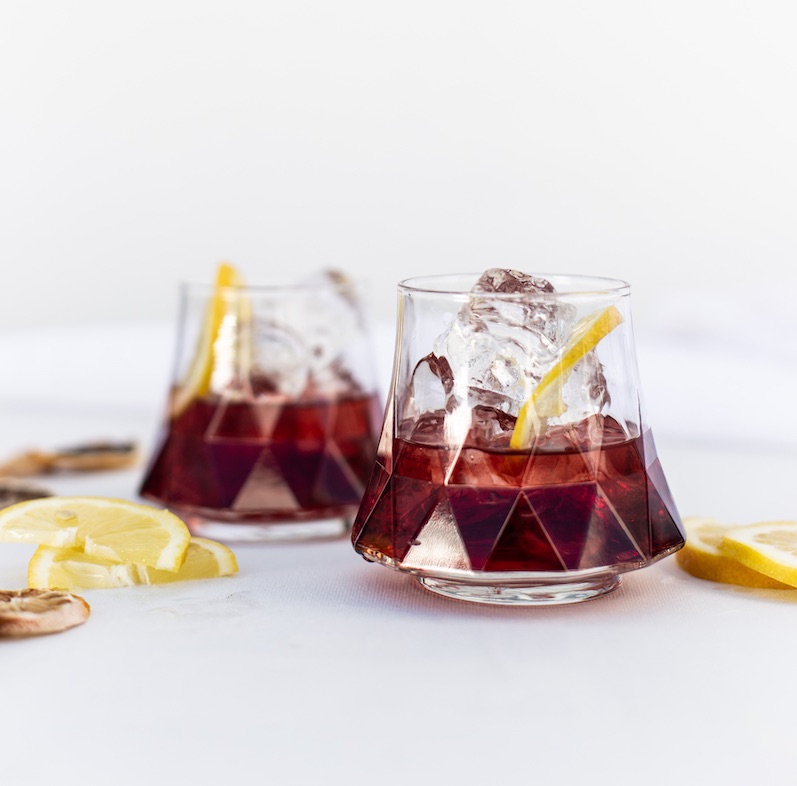 On the rocks
Fill glass with ice
80 ml Bel'Uva Aperitif Humulus NA
Garnish wheel of lemon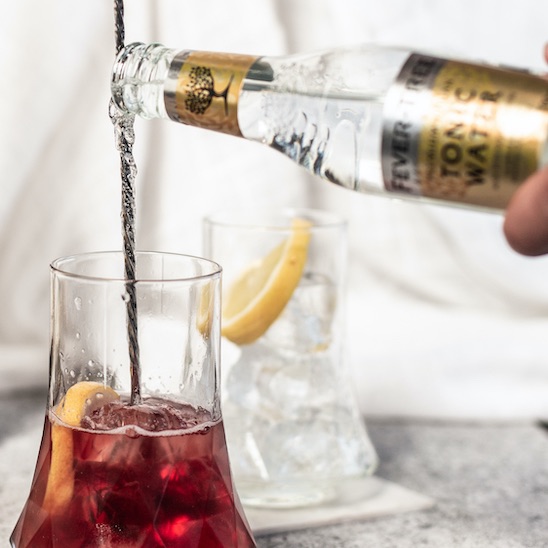 Humulus NA & Tonic
Fill glass with ice
80 ml Bel'Uva Aperitif Humulus NA
100 ml Tonic
Garnish wheel of lemon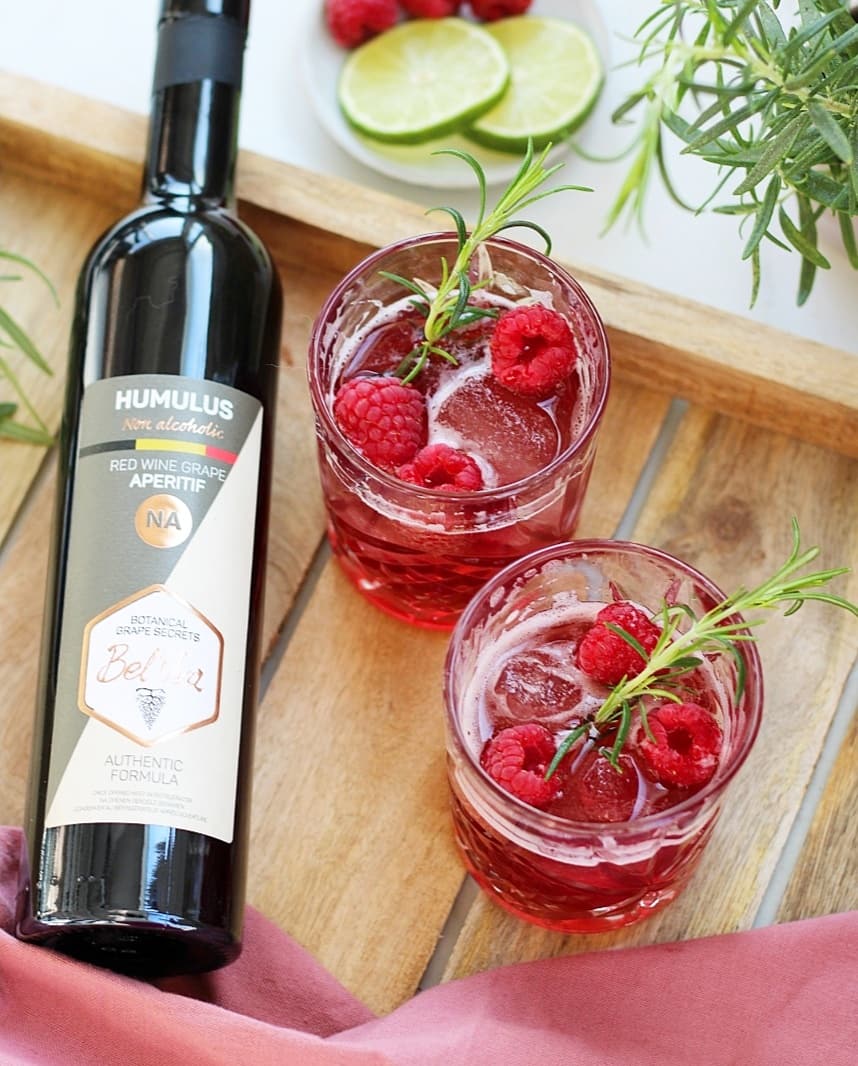 Red Grape Mocktail
20 cl Bel'Uva Humulus Aperitif red
10 cl elderflower tonic
1,5 cl lime juice
Garnish with raspberries or red fruits
Buy Bel'Uva
Our products are sold by specialised distributors, offline and online.