Vermouth Red
All products
A premium red wine vermouth from Piedmont with Belgian touch
Bel'Uva Vermouth Red is a premium red wine vermouth, based on a centuries-old recipe with a Belgian touch, formulated and produced by ELIKZIR, a creative lab known for the expertise of healthy botanical ingredients and the artisanal craftmanship for aroma extraction.
Produced in the 'home' of the vermouth production region, Piedmont in Torino, this Bel'Uva vermouth is based on a recipe, developed by pharmacists around 1780. With herbs from the alpine mountains and spices that reached the Italian port in Genoa, it became a popular cocktail ingredient in the bars and cafes.
Our Bel'Uva Vermouth Red is made of a high quality red wine of Barbera d'Asti DOCG, and infused with 25 botanicals, including the finest premium Belgian hop types and Belgian herbs, alpine herbs and wormwood; a remarquable match with a Belgian twist.
A rare vermouth with a unique bouquet and produced with authenticity and expertise in limited quantities by the passionate founder of Elikzir.
Tasting notes
Red Wine: Barbera d'Asti DOCG
White Wine: Trebbiano
Aroma Bouquet: intensely fruity, red fruits, pomelo, apricot and quicy jam. Sweet dark spicy notes and peppery bitters.
Taste palate: intensely fruity, red cherry, raspberry, cassis, apricot and jammy. Sweet cinnamon-piment spice notes, pepper.

Botanicals
25 botanicals are blended with the red and white wine blend, with annual typicity and variety of the wines. Use of the finest Belgian hop types and Belgian herbs, alpine herbs and wormwood.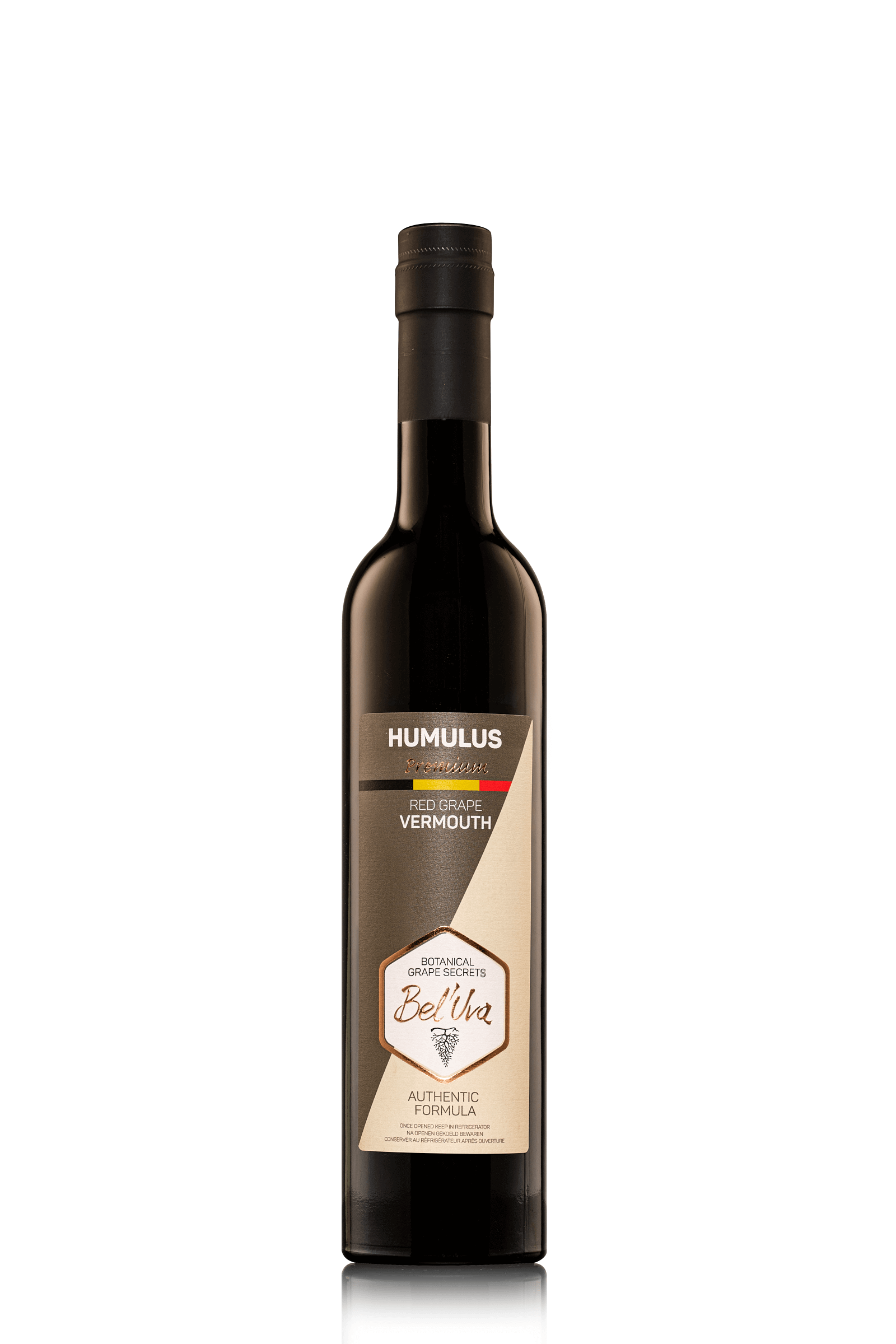 Cocktails with Vermouth Red
These delicious cocktail recipes were designed to enjoy your Bel'Uva Vermouth Red even more at home!
Bel'Uva Vermouth Red on the rocks
Glass with ice
80ml Bel'Uva Vermouth Red
Garnish wheel of lemon
Vermouth & Tonic
Glass with ice
1 part Vermouth Red
2 parts Indian Tonic
Garnish wheel of lemon
Negroni
50ml Pinot Blanc gin
50 ml Bel'Uva Vermouth Red
50 ml bitter campari